The Black community certainly doesn't require a statistic to inform us that we are holding a tremendous spending power (but in case you do, it currently sits at $1.2 trillion according to the most recent Nilsen study). However, the market still lacks clothing that represents values, has a true substance and culture! At HGC Apparel, we are also passionate activists, who, through vibrant colors and daring statements, like our black by popular demand outfits, try to show the world your voice. In an era where 30% of Black Americans said they were treated unfairly because of their race when shopping, we are trying to challenge the social constructs of society. Through a range of inspiring styles, just like when they see our merchandise, we aim to spread the message of empowerment, self-love, and community awareness.
We couldn't feel more blessed with how much the brand has grown over the years, and along with it, so did our clothing range. What started as a fashion brand solely focused on apparel for divine nine fraternities and sororities in the late 2000s, has now turned into a monumental movement spearheading what is now "Unapologetically Black!". Even though we still "Fight the Power," this generation is taking over the revolution and HGC apparel is still on a mission to reinforce the meaning of Black love, family, and education.
Whether you already own our black apparel clothing or looking for some styling ideas before you hit the "add to cart" button, we rounded up some great ideas for you to style your next black by popular demand outfits and many more pieces from our latest collections.
How to style HGC Apparel Clothing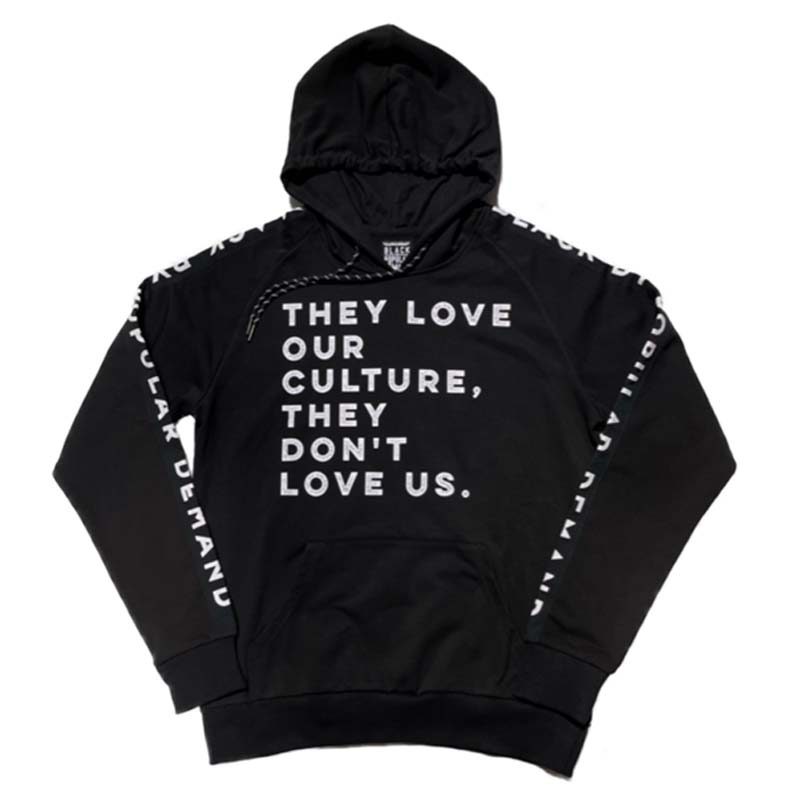 As soon as the landscape turns into a galore of saturated tones, we already know that it's time to swap our trusted t-shirts with some warm hoodies. "They love our culture they don't love us" is the perfect way to initiate the much-needed discussion around our culture. This hoodie is extremely easy to style in an array of different ways.
For Women:
The unisex style allows for infinite styling experimentations. Pair it up with your trusted leggings and sneakers for your next workout session or casual strolls in the city. Additionally, you can dress it up with a pair of leather trousers and a sleeveless puffer jacket for those chilly autumn days. Tuck it inside your mum-jeans and opt for your favorite ankle boots or go for the ultimate oversized fit and rock it as a dress, layered on top of your long, button-up sweater. The possibilities are endless.
For Men:
From sweatpants to jeans, everything is allowed. Our "They love our culture they don't love us" hoodie can be worn from day to night with ease. Add a warm leather jacket or create the ultimate denim on denim look with your trusted pair of jeans and an oversized denim jacket.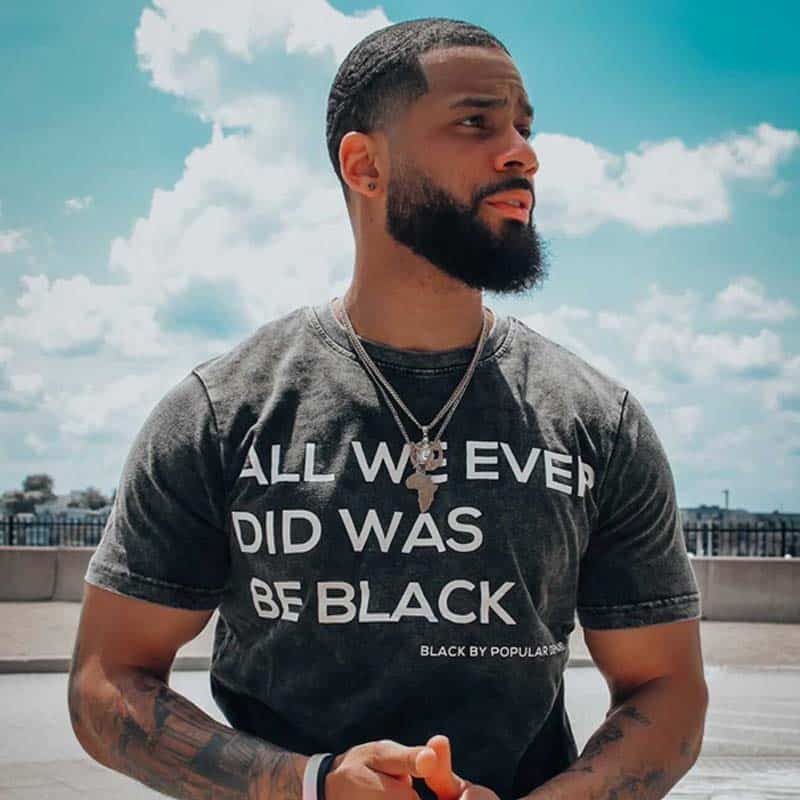 HGC Apparel's motto "garments with a voice" perfectly sums up the meaning of all we ever did was be a black shirt. This transition-weather style is perfect for day-to-night wear. Refreshingly basic, yet statement-making, here is why it deserves its own spot in your wardrobe:
For Women:
Whether you need a t-shirt to layer over your yoga pants on your way to spin class, or you want everyone to get a glimpse of our culture while you are hanging out in your favorite spots, our All We Ever Did Was Be Black t-shirt will be your next go-to option. Wear it with jeans, skirts, and leggings, or pair it up with your 90's-inspired dungarees and Timberlands.
For Men:
Cargo pants and black sweatshirts will look fantastic with this t-shirt. The colorway is minimalistic enough to wear with pretty much every color without clashing, as well as with an array of headwear. Dress it up with a pair of black jeans or keep it casual with a bucket hat and your trusted jogger shorts.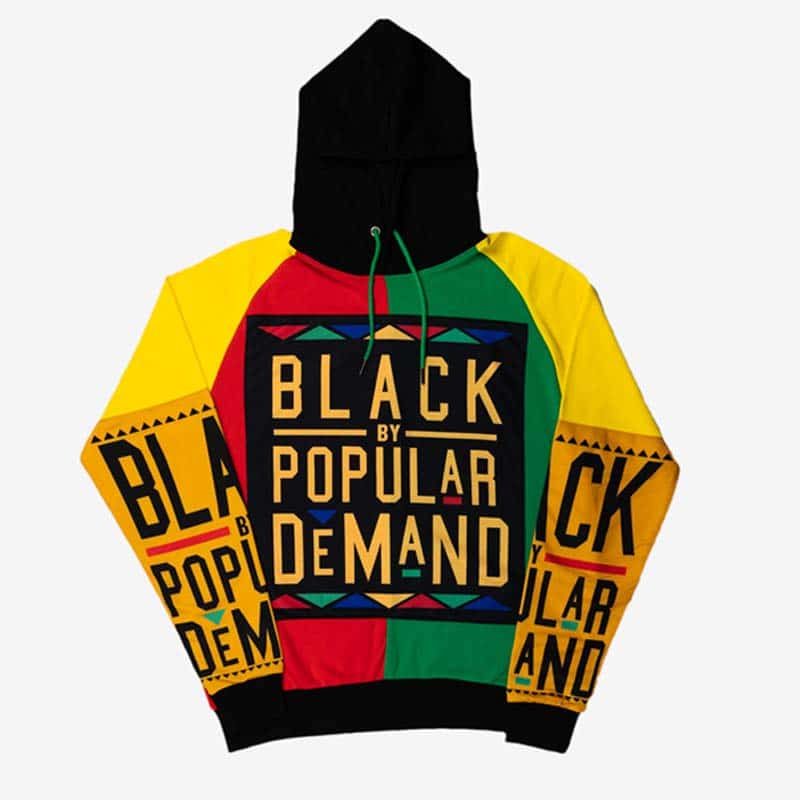 Our Black by Popular Demand sweatshirt carries our most recognizable phrase yet, soaked in vibrant, unmissable colors. Through daring statements, you are able to draw attention to our history and support our community.
Even though there is a plethora of black by popular demand outfits online for inspiration nothing beats the simplicity and comfort of throwing on a total-black outfit, only to make it pop with our multicolored hoodie. Layer it with your sweatpants, and denim trousers, opt for a pair of neutral-colored sneakers and you are good to go. If you need a more versatile color, opt for the black unisex hoodie.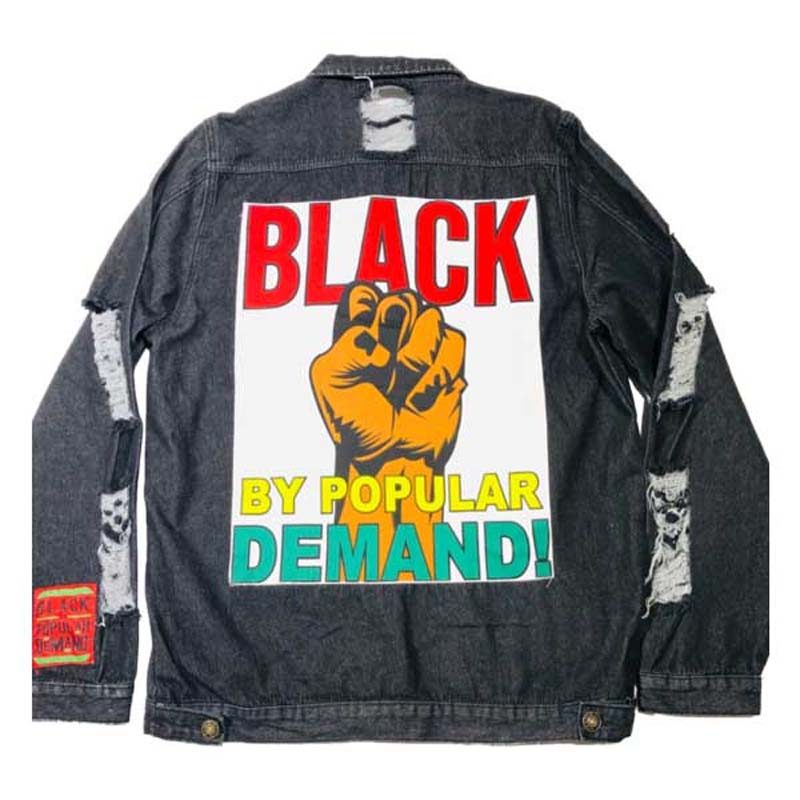 Now that the chilly days are upon us, the Black by Popular Demand jacket will help you battle the cold weather while spreading community awareness. This 90s-inspired oversized jacket can help you create the perfect denim-on-denim look. It's a street style-approved option that can complement all your future ensembles.
Play it up with a baggy hoodie and a pair of sneakers to go all-in with the retro vibes or layer it on top of your black dress and over-the-knee boots. Of course, it looks perfect with all types of casual wear such as sweatpants, shorts, leggings, and more.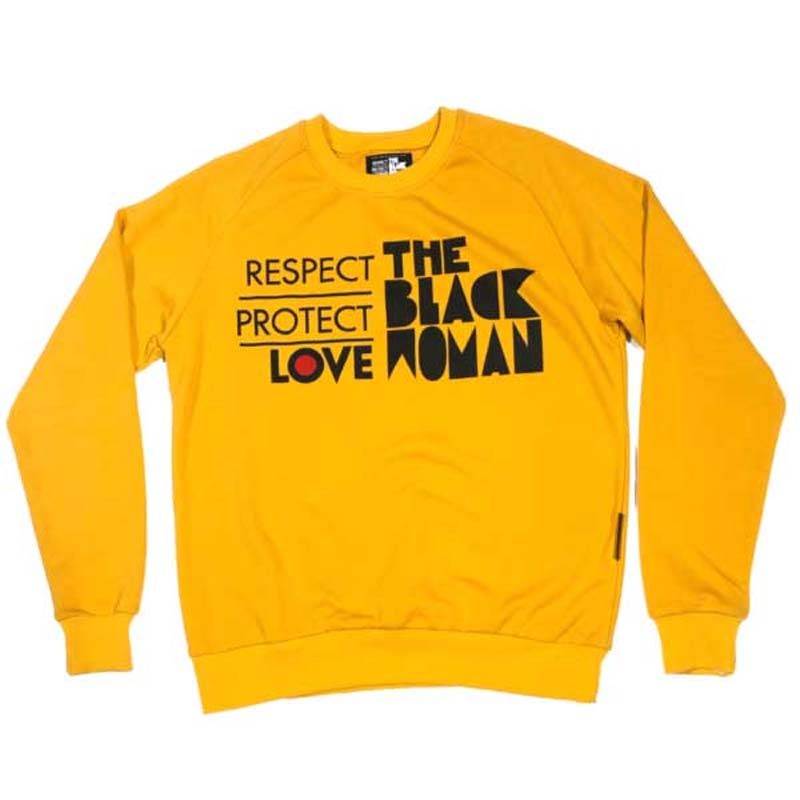 When you think of "the black woman" your mom, grandmother, daughter, wife, friend might come to mind. It's their power, resilience, and strength we should be celebrating every single day. Our "Respect Protect Love The Black Woman" sweatshirt caters to every woman who has historically done so much for her family and community.
Bright and visually vocal, this style will seamlessly fit into the everyday style of both men and women. Layer it on top of a button-up shirt and pair it up with a pair of jeans, keep it comfy with your favorite jogger trousers and your go-to sneakers. If you are a woman, who loves supporting and empowering every other woman around you, try out some of the aforementioned outfit ideas or, simply opt for your favorite black denim skirt and a pair of ankle boots. The options are all in your favor.