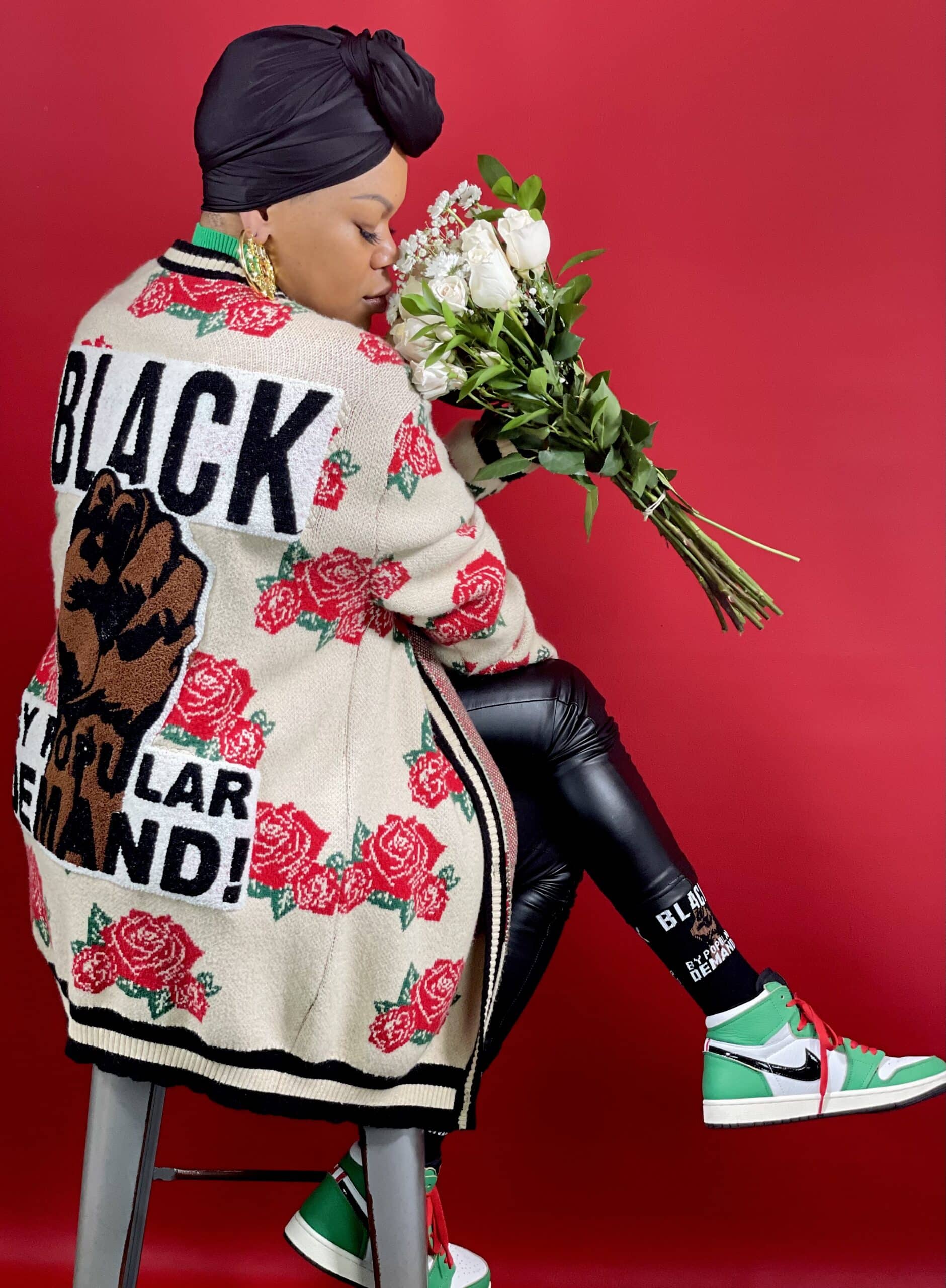 "Roses for the Culture" Unisex Cream Signature Cardigan
When was the last time you stopped and smelled the roses? Our Black by Popular Demand Rose Cardigan is back and this time in a cream color way to highlight the undertones of the new season approaching. Released on "Black Love Day" (Feb 13th) as as an Ode to our people and a pledge to continue celebrating each other, our accomplishments and the culture. Treat yourself to an item of luxury and never forget, you're truly special.…
The Cardigan is a soft cotton blend, which is adorned by an oversized chenille patch. The jacquard pattern features hand placed roses symbolizing being showered with the love and affection of our people.
Black Love Day:
Created in 1993, Black Love Day is an African-centered alternative to commercial Valentine's Day with the spiritual aims of fostering Black self-love rather than self-hatred, more peace to prevent violence, and racial reconciliation. After seeing the violence that surrounded her neighborhood, Ayo Handy-Kendi, creator of the African American Holiday Association, sought to establish a holiday that fostered love within her community.
The Black By Popular Demand
"Power to the People"
Collection is a meaningful way to show your pride and support for the Black community. We made sure to take our time with this and after years of bold, colorful pieces, we decided to make this collection a statement that focused on showing the world your voice.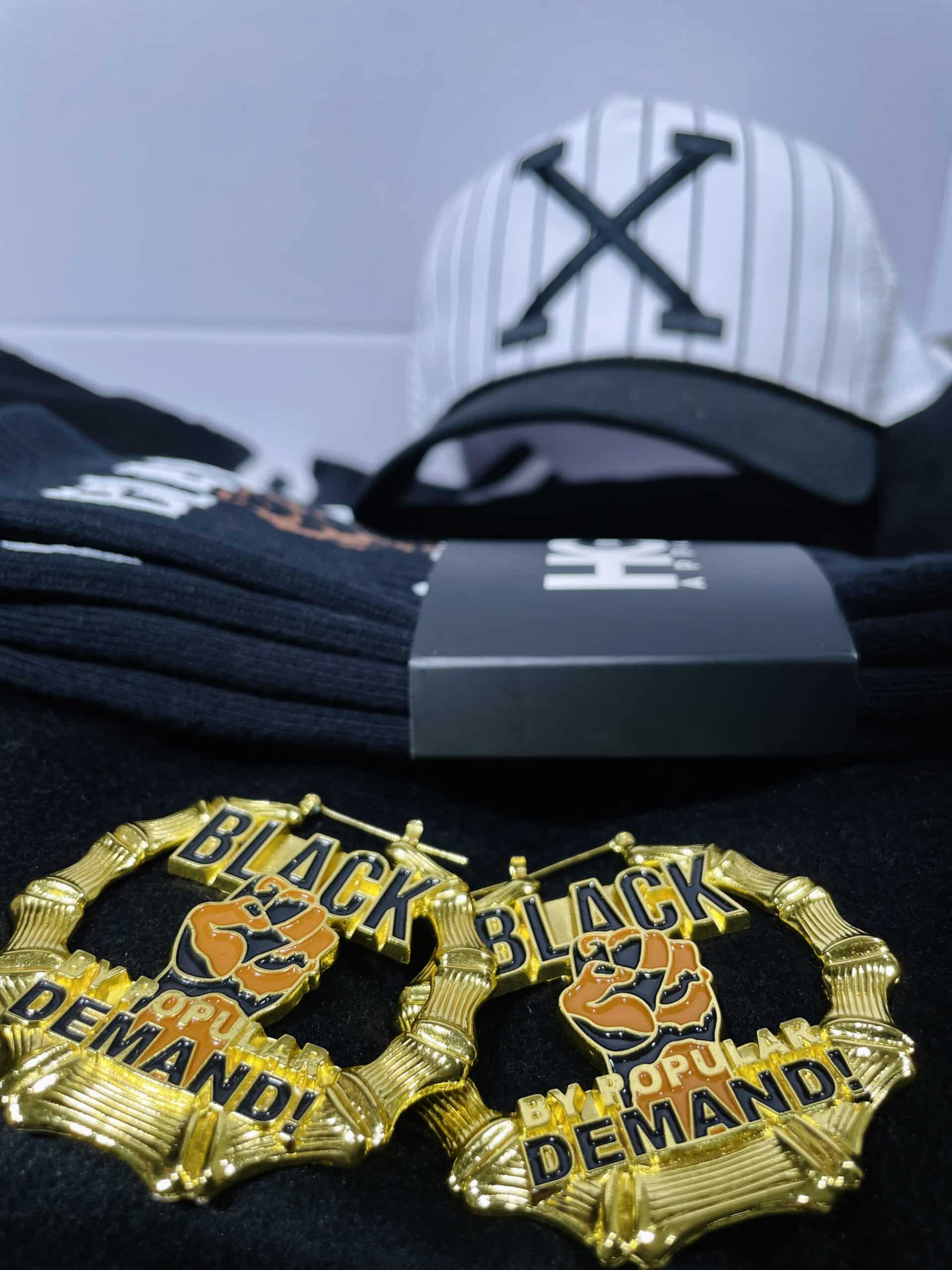 Just College Students (JCS) Project welcomes students with free food, necessities, and love. What started as one gift, is now a care package touching more than 3,000 students nationwide. created by Tiffanie Jones, this project crafts small gifts for college students, which started from little cousin who enrolled at Blinn College back in 2014.
We are excited to partner with a company that has such a unique and homegrown journey. See how we donated hundreds of items to freshman during the school year.
Let's Link Before You Go...
Leave us your info so we can let you know about future releases, events, or features on the brand.