HGC Apparel had the honor of collaborating with rapper and style icon Trinidad James on our new HGCxAGE bonnet collection. Our exclusive gold collection debuted at ComplexCon 2021 on November 6th in Long Beach, CA. HGC Apparel CEO Marcia enjoyed spending her birthday collaborating creatively with Trinidad James and sharing a booth with the star at ComplexCon.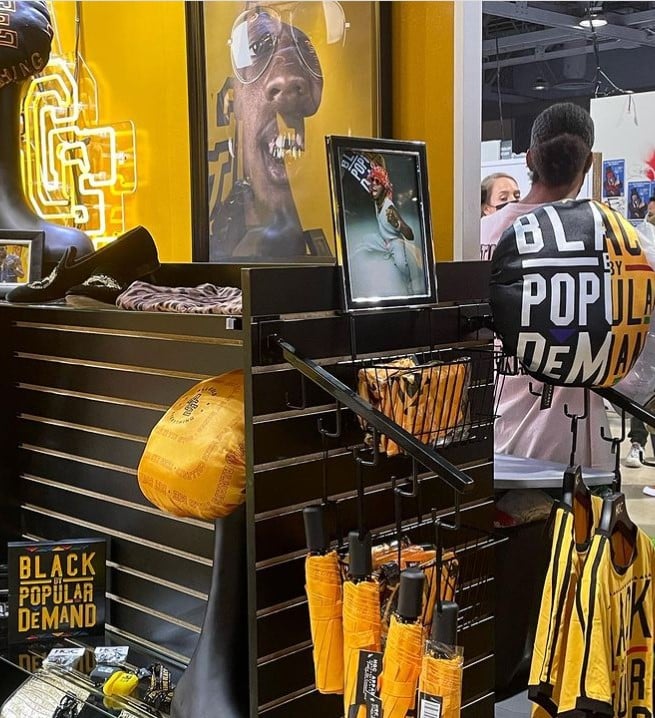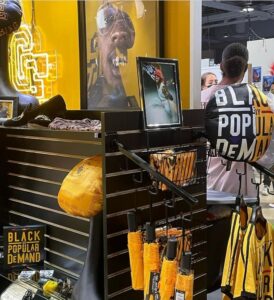 The booth embodied the essence of Black culture and fashionable expression, highlighting the song that inspired this legendary collaboration. Our HGCxAGE bonnet collaboration highlights the Trinidadian rapper's multi-platinum single All Gold Everything that dominated the radio and party playlists in 2012. The song quickly became an anthem and staple in the culture. The certified platinum single peaked at #6 on Billboard and was ranked #35 of the 50 best songs of 2012 by Complex. Nine years later, the iconic song is still sure to get the scene popping whenever it plays at a function.
And who better to collaborate with to celebrate All Gold Everything's success other than HGC Apparel, a staple in the culture itself? Together, HGC Apparel and Trinidad James created a gold and black bonnet collection that celebrates the elements that make Black culture so iconic: our music, our style, and the upkeep of our hair. It's more than just fashion. It's more than just music. It's more than just a head accessory. It is culture. Let the legendary HGCxAGE bonnet collaboration serve as a reminder.