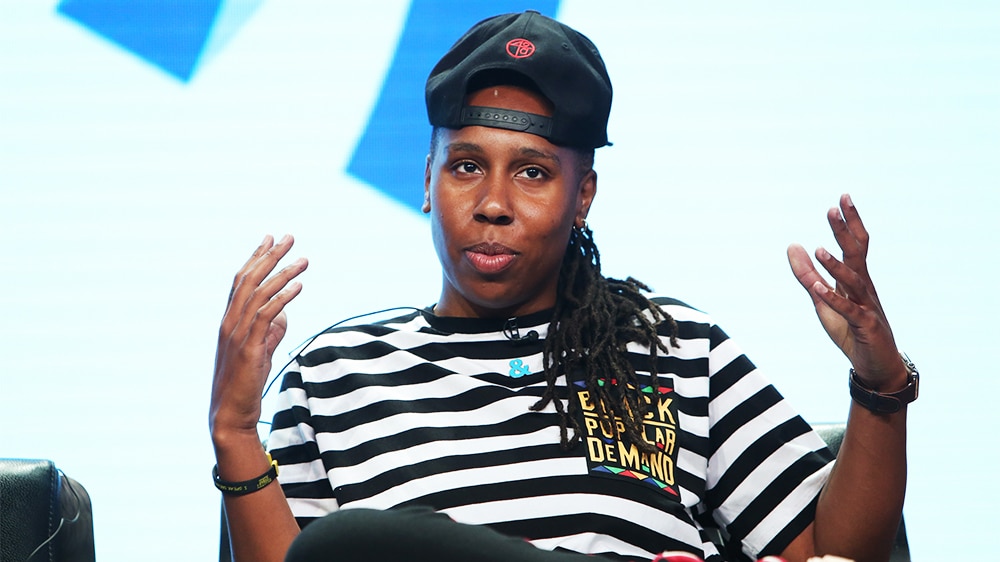 By Sonia Saraiya, Variety as seen here.
Emmy nominee Lena Waithe — who earned that title for writing, with show star and co-creator Aziz Ansari, the "Thanksgiving" episode of "Master of None" — says she was surprised to learn that she was the first black woman to be nominated for comedy writing.
"I didn't know I was the first black woman," she told reporters, at a GLAAD-programmed panel at the Television Critics Association press tour. But her publicist checked with the Television Academy and confirmed it was true. (Mindy Kaling, nominated in 2010 for the "Niagra" episode of "The Office," was the first woman of color nominated in the category.)
Waithe spoke at length about the milestone during GLAAD's panel on lesbian, gay, and bisexual trends on television, which also included "My So-Called Life" and "13 Reasons Why" star Wilson Cruz, "Brooklyn 99's" Stephanie Beatriz, and "How to Get Away with Murder" showrunner Pete Nowalk.
Initially, Waithe said, when she was working on "Thanksgiving," she didn't intend to be on-screen. "But Aziz, to his credit, said 'I can't tell your story.' And I'm really grateful to him," she added. "It's the blackest piece of television," she said. "It's very black, it's very female, it's very gay." But she has been moved by how many loved the episode — including white, straight, male people. "When a straight white guy says '"Thanksgiving" is my favorite episode,' that's when art is doing its job," she said.
The panelists discussed the value of queer writers behind-the-scenes in order to avoid some of the harmful tropes often seen on television, such as queer women being killed off in certain shows and stilted, un-demonstrative queer stories on others.
"25 years ago when I came out — in 1994, good lord! — I think that I was adamant about being out," Cruz said. "There were so few people — there wasn't anybody out on TV at the time playing a series regular character. I wanted to send a message directly to young people that they could be themselves, have a wonderful life and love someone of the same sex."
"There's so many of us now, thank god, that there's not that same pressure," he said. "You don't have to get on the cover of Out Magazine, you can get on Twitter and do it there and have control of the narrative."
Beatriz spoke about how particularly inspiring she finds performing on the children's show "Danger and Eggs." "I believe in that show so much that I literally got one of the characters tattooed on my arm," she said, praising how it presented complex ideas to children "in this very gentle way."
"And it's streaming on Amazon Prime for anyone to just show their kids," she added. "I'm gobsmacked."
Nowalk laughed during the presentation on harmful tropes, because — he said later — "that applies to everyone on 'How to Get Away With Murder,'" a show where so many of the characters are doing nefarious things. But that bad behavior has an upside. "I got really lucky in not having to make my characters perfect," he said. "Because they're all bad people… you don't necessarily have to make them do things that aren't real."
"Viola's character [Annalise] — we've never said, but I think she's pansexual," he added. "She gets to just be bad in all the best ways. In that way it's very liberating to write any LGBTQ character on the show."