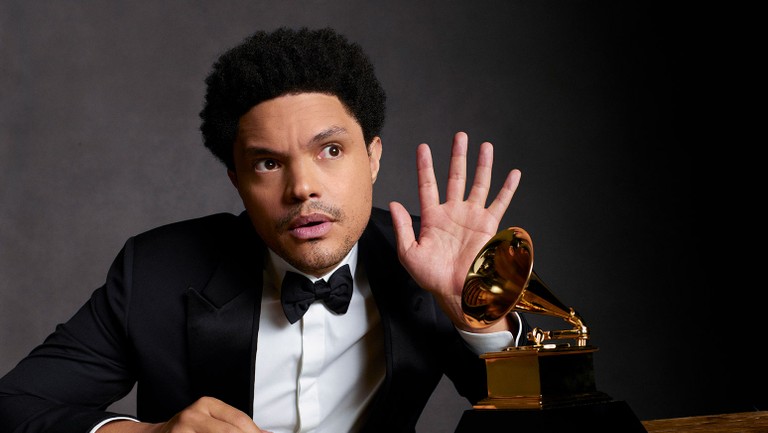 By Chris Gardner of Billboard as seen here.
Distinctive Assets founder Lash Fary, a swag veteran who has curated the Grammy Awards gift bag for 22 years, said the Recording Academy wanted this year's offerings (gifted to performers and presenters) to reflect the current times.
What they will get is the Grammys' most inclusive and diverse gift bags to-date, "representing companies owned and operated by individuals across race, ethnicity, sexual orientation, gender, age, persons with disabilities and beyond." It's a gesture Fary said his team has been naturally shifting toward over the past five or so years as companies and brands have centered social responsibility.
While many of the goods and products inside come from BIPOC-led brands, others come from corporations that have made philanthropic commitments to relevant causes. For example, inside the bag recipients will find new Ruffles Flamin' Hot BBQ potato chips. Ruffles owner Pepsico recently committed $400 million as part of a five-year plan to advance and support Black communities.
Fary declined to specify the value of the gift bags and would only say that the "real value is that we're elevating and shining a light on these diverse brands." He would say that the value is commensurate with previous years and that close to 100 will be doled out to VIPs. (WWD reported that the bags are valued at more than $5,000 each.) And speaking of delivery, to honor COVID-19 protocols and keep contact at a minimum, the bags will be delivered or mailed to show participants rather than exchanged in a suite, as is typical.
Grammy Awards host Trevor Noah is also represented in the bags via a Bonfire and Trevor Noah Foundation collaboration that features a T-shirt and tote bag set. Featuring designs by South African artists and currently for sale by the Trevor Noah Foundation on Bonfire.com, 100 percent of proceeds help the Trevor Noah Foundation in its mission of bringing education to children in South Africa.
With dozens of products included, it's a challenge to list them all, but highlights include: luxury tea essentials from Cup of Té, a tea company founded by Taylor Lindsay-Noel, a disabled Black entrepreneur who was a world-class gymnast in her teens before a life-altering accident; handmade bath and body products from luxury brand Hotsy Totsy Haus, a company founded by deaf single mother Christi Leonardi; pumpkin and peanut butter handmade dog cookies from Wags Cookies made by Emily Ainsworth, who battles dysautonomia and chronic pain; and HGC Apparel's "Respect Protect Love the Black Woman" scarf, which serves as a celebration of Black culture from founder Marcia Smith. Plus, PETA partnered with Save the Duck for a high-tech, down-free vegan coat; Once Upon a Blume's Change Maker Village, an anti-racist children's book whose sales support the NAACP; and Unis Brand's 3D-printed sneakers that feature entirely recycled materials like water bottles and refurbished linens.
"Giving gifts is always a lovely thing, even in the worst of times," Fary explains. "With the coronavirus pandemic, systemic racism and the Black Lives Matter movement, there's so much going on in the world, it would be irresponsible of us to put together a gift bag for a global music event like the Grammys and not acknowledge what's happening in the world. … From the outside looking in, it looks like an amazingly fun gift bag, and then when you look closer, it's so heartwarming."