By Christopher Luu of Instyle as seen here.
This year's Grammy Awards are already taking steps to promote diversity, philanthropy, and inclusion — unlike the much-maligned Golden Globes. According to WWD, the VIP goodie bags that'll get handed out to performers and presenters are filled with items from BIPOC-owned companies and brands that are dedicated to equity. Valued at more than $5,000, standout items include a T-shirt and tote from Bonfire's collaboration with the Trevor Noah Foundation (Noah happens to be the host this year) and a gift card for streetwear from Signed By McFly.
This year's performers include BTS, Taylor Swift, Harry Styles, Cardi B, Brandi Carlile, Maren Morris, Dua Lipa, John Mayer, and Post Malone, The Hollywood Reporter adds. It's all coming together thanks to Distinctive Assets founder Lash Fary, who has been working with the Grammys for more than two decades. He noted that the Recording Academy was focused on making sure that this year's bags reflected the current cultural climate by "representing companies owned and operated by individuals across race, ethnicity, sexual orientation, gender, age, persons with disabilities and beyond."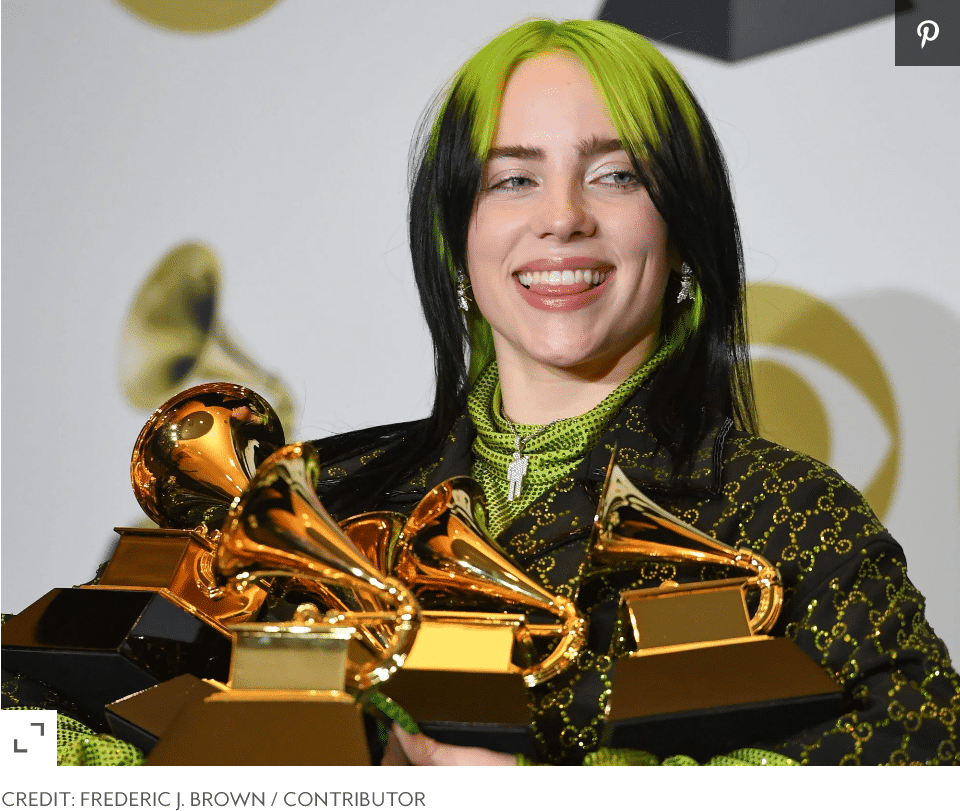 Mugzy McFly, founder of Signed By McFly, told WWD that he's excited to have his name included in the bag and hopes that the exposure will help his business.
"I'm forever learning and trying to improve. I've just ventured into footwear and that is the most costly and difficult part," he said, adding that he hoped that his wares would somehow get him connected to Nike for a collaboration. "This is the first time that I've ever tried of this magnitude. I'm not opposed to trying new things. Why not? I would rather experience it than not [experience it] and wonder what could have been."
Some brands may seem like head-scratchers, especially when Ruffles Flamin' Hot BBQ potato chips are included. THR adds that Ruffles's owner, Pepsico, committed $400 million to advance and support Black communities in the next five years. Other brands include Hotsy Totsy Haus, HGC Apparel, Wags Cookies, Gabriel & Co. (which included its Stronger Together Necklace), and PETA. And because of COVID, the bags won't be handed out in a typical gifting suite. Instead, the bags will be delivered to VIPs.
"This was a year to focus on something bigger than the quantity of items or a price tag," Fary said.
Back in 2018, the Recording Academy established an 18-person task force to focus on inclusivity and diversity, with names like Common and Andra Day joining Time's Up chair Tina Tchen.